Sometime soon (not sure when) we are going to be getting Under Ground Power. When that happens we will lose all power for a short time while it is being connected.
If you try to call us and cannot get through please be patient, it should only be for an hour or two.
This will happen sometime over the next few days.
Thanks for your understanding.


Hello everyone,
In response to the current COVID-19 (Coronavirus) situation, we want to reassure everyone we're taking all necessary precautionary and proactive measures to protect your health and well-being.
We have taken action to provide a safe environment in our shop for you and for our team. This includes maintaining our strict cleaning and hygiene standards and adhering to hand hygiene protocol as outlined by The World Health Organization.
What are we doing:
** Increased frequency of hand sanitisation and cleaning of key areas within the store, including counter tops, checkout area, pin pads and door handles.
** We have set up a cleaning station for customers and staff to be able to wash their hands. This is in fact the best way to avoid the virus.
** Employees have been advised to remain at home if they are unwell and seek medical attention if they present any symptoms published by the health authority. Our team are currently all well and we are very aware of the risks to avoid.
** We encourage all payments (where possible) to be made via eftpos, which we disinfect between each use with Isopropyl Alcohol.
Despite the uncertainties the situation presents, you can be certain of our care and diligence.

We thank you for all the support during these challenging times and we look forward to working together with other businesses in the area and the community at large to keep the virus at bay and everyone's spirits up.
With the possibility of having to spend more time at home, it is in fact a great time to be buying a musical instrument. You will have time to practice. Of course any time is a good time for music!
Our thoughts are with everyone currently impacted by this global event and we hope that you will all remain safe and healthy.
The Team at Music Park
Huge Yamaha PIANO shipment arrived so we actually have stock of the Yamaha U1JPE, U1PEQ, U1TA2 and YUS1. They won't last long, but it is the first time for months we have actually had pianos in sotck to sell so don't miss your chance if you are thinking of a new Yamaha piano.
Our

Specials Page

is now functional. Updated regularly. Also remember

EVERYTHING

is on

Special

at Music Park

ALL THE TIME

. Call us if you do not see what you are after.
Perth's Best Music Store for Guitars, Pianos, Keyboards & More
Welcome To Music Park and Park Pianos
101 Albany Highway Victoria Park WA 6100
Please be aware Google Maps may misdirect you to 115 Burswood Road. We are at 101 Albany Highway
Phone 08 9470 1020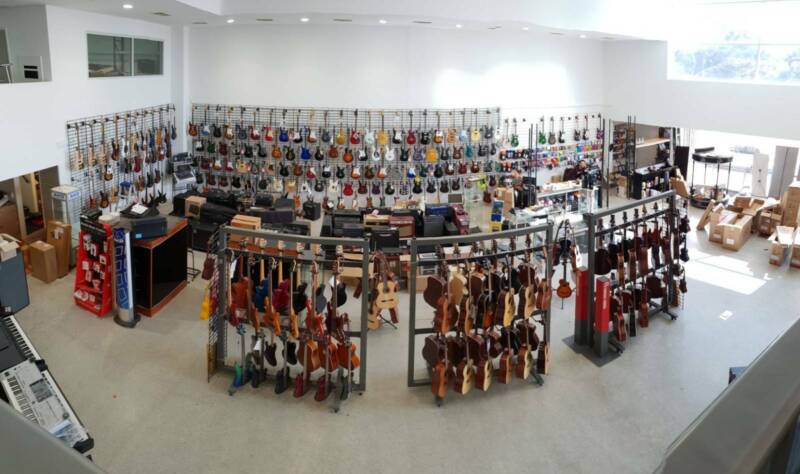 Yamaha U1JPE and U1PEQ back in stock. Buy now to secure stock for back to school. We have had no available stock since June 2020 so this is great news
Large EPIPHONE shipment arrived. Heaps of great models at great prices


Good range of PRS SE guitars landed. All at great prices. Some on Special Page
Yamaha Gigmaker C40 Classical Guitar IN STOCK
Huge shipment from Yamaha inc TRBX604, CGX122MSC, BB734, BB735, Pacificas and DTX402, DTX582, EMX5, THR30IIWL, A5R, CP88 and Trans Acoustics plus heaps more!!
Line6 HelixLT back in stock and at a great price!!
2020 Release Ibanez starting to arrive.
Beale 61 note and 88 note weighted keyboards IN STOCK
NUX Guitar Wireless and Clip On Microphone Wirelesses in stock. Super cheap!!
Yamaha Stagepas1K back in stock!
Beginner Electric Guitar and Amps packages from Yamaha, Ibanez and Cort.
Peavey Mini Mega and Mini Max Bass Amp Heads arrived
Yamaha CG-TA Classical Trans Acoustics now available and IN STOCK.
Yamaha NEW MODEL CVP809 is AMAZING!! PSRSX900, PSRSX700, CVP805 also here. CVP809 and CVP805 are so much better than the old models it's incredible.
Great specials on Cort Electric Guitar and Amp packs. We just landed a huge shipment of Cort acoustics and basses at amazing deals!!
Yamaha U1JPE, U1PEQ, YUS1, U1TA2, CP88, CP73, P125, P45, C40, CS40, DTX402, DTX452 all in stock.

Online Music Shop & Musical Instruments Store
We are now in our new and final location at:
101 Albany Highway Victoria Park
08 9470 1020
Parking next door at 107 Albany Highway, right next to the store.

Always remember that we have heaps of products not listed here, so if you do not see what you want, give us a call on 08 9470 1020. We may have it!!